External insulation of houses and blocks of flats.
WE WILL INSULATE YOUR HOUSE OR BLOCK OF FLATS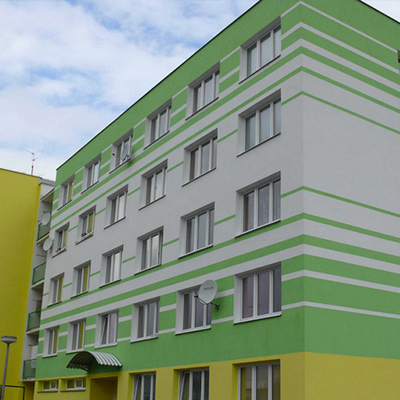 External insulation of houses is an investment which returns very quickly and soon. The losses arisen from the leak of heat through weak points of constructional structures can be minimized by quality thermal insulation. The difference in energy consumption between an insulated and a non-insulated house is significant.
We use insulation boards or boards of stabilized foam polystyrene of the highest quality for external insulation. We offer all the work related to external insulation, from bricklaying, roof plumbing, carpentry, roofing to insulation work.
Our company is listed in the New Green Savings Programme. Do not hesitate to contact us and utilize the funds from this subsidy programme for the insulation of your house.
LOOK AT OUR SELECTED PROJECTS
I AM INTERESTED IN THIS SERVICE
To be able to set the price we need to know the existing situation. Please take time to take a photo.